#613 Blonde Deep Wave Hair Bundles Remy Human Hair Weave 3 pcs/set XTHW-35
stars, based on
10
reviews
#613 Blonde Deep Wave Hair Hair Bundles Remy Human Hair Weave 3 pcs/set
1. Item Name: #613 Blonde Deep Wave Hair Bundles Remy Human Hair Weave
2. Item No.: XTHW-35
3. Hair Material: 100% Remy Human Hair
4. Hair Style: Deep Wave
5. Hair Length: 10 Inch-28 Inch is Available in Stock, Other Inches can be Customized According to Your Orders
6. Hair Weight: Each Bundle is About 95g-105g
7.Hair Durability:Please Nurse the Hair Regularly and Carefully, Hair can Keep at Least 8 month or a longer time and be more beautiful
8. Need Bundles: Need 3 Bundles(8"-16"); Need 4 Bundles(18"-20"); Need 5 Bundles Or More(22"-28") . It will be better for you if you want to look thick.
9. Shippment: We Promise That We will deal with the Orders ASAP Within 24-48 Hours, Except Sunday (GMT+8 Beijing, China)
10. Delivery Time: It Usually Needs 3-6 Working Days to USA and Europe, 5-10 Working Days to Africa, Free Shipping by DHL or Fedex
11. Hair Feature:
1. 100% Real Remy Human Hair Bundles
2. Soft and Thick Hair Bundles, Smooth and Glossy Hair Hair Bundles, Full Cuticle Hair Bundles, Double Strong Machine Hair Bundles
3. Natural Remy Human Hair, Minimum Shedding, No Tangle, No Lices, No Mixed, No Smell , Minimum Short Hair
4. Top Hand-selected Remy Human Hair Without Mixing Synthetic Hair or Animal Hair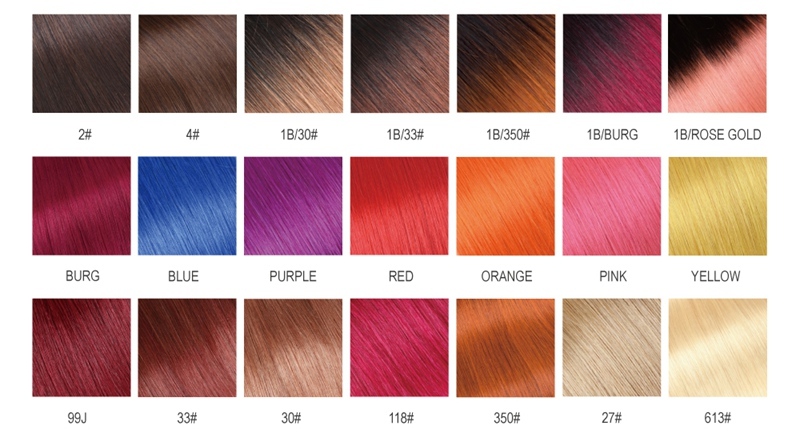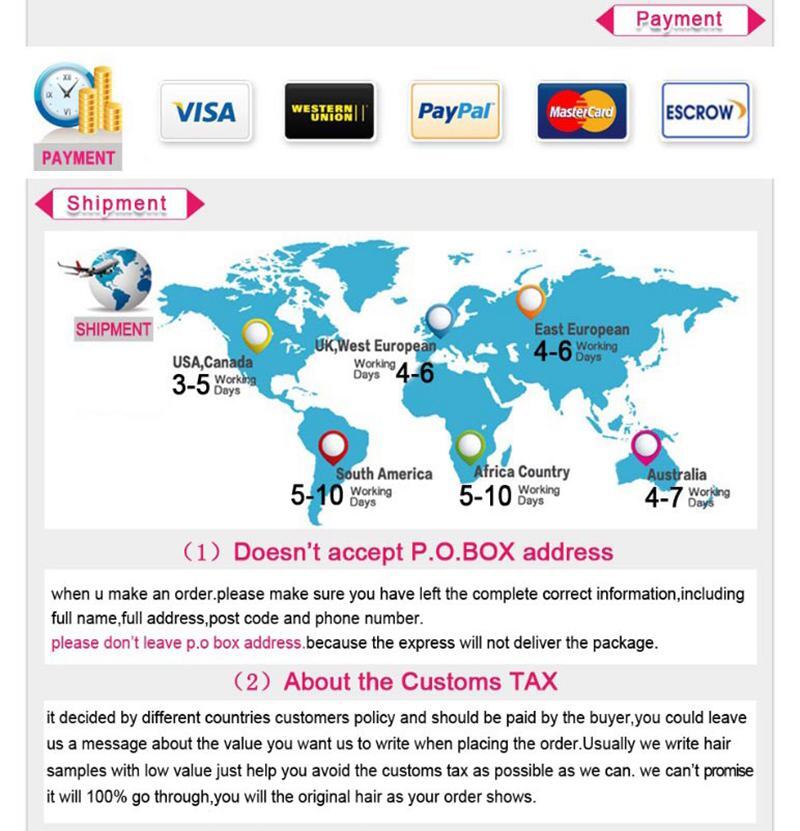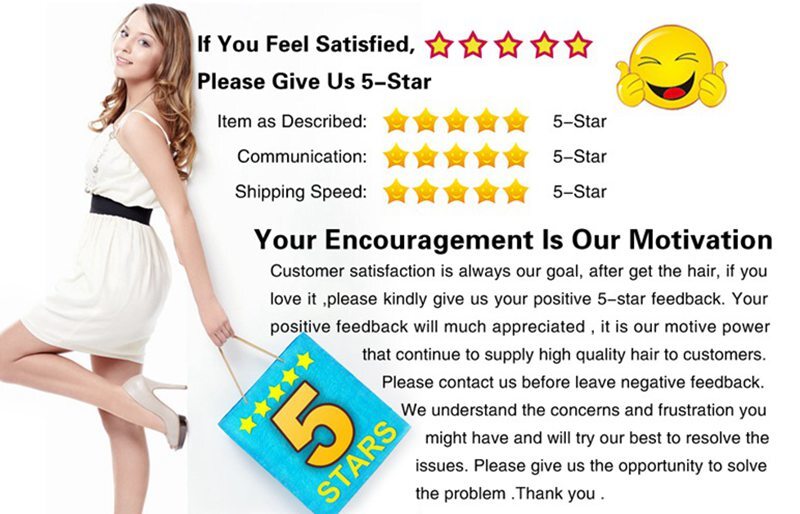 Besides Of #613 Deep Wave Hair Bundles,We Recommend You #T 1B/613 Straight Hair Bundles,#613 Kinky Cury Hair Bundles,#613 Straight Hair Bundles,natural color loose wave Hair Bundles,purple Body Wave Hair Bundles,Pink Straight Hair Bundles
Tags:#613 Deep Wave Hair Bundles,#T 1B/613 Straight Hair Bundles,#613 Kinky Cury Hair Bundles,#613 Straight Hair Bundles,Natural Color Loose Wave Hair Bundles,Purple Body Wave Hair Bundles,Pink Straight Hair Bundles
Customized Service:
Hair Texture: Straight, Body Wave, Loose Wave, Natural Wave, Water Wave, Deep Wave, Loose Deep Wave, Jerry Curly, Kinky Curly, Kinky Straight
Hair Length: 8 inch -28 inch
Hair Quality:
1. Unprocessed Virgin Remy Human Hair, real human hair
2. Soft, clean, healthy hair end, no lice
3. No shedding
4. No tandling, top quality virgin remy hair
5. 100% virgin remy human hair without any mix. Can iron and dye, bleach
6. can keep the texture after wash
Hair Color: Dark color: #1, #1b,#2,#3,#4,#6.
Medium color:#7,#8,#10,#12,#14,#16,#30,#33,#130,#350,#530,#99j,#144
Light color: #18,#20,#24,#27,#60,#613,#120.
Bright color: red, blue, purple, green, yellow, orange, pink,
Two tone, mixed color, Piano Color (face to face color/side by side color) any color is available.
We also can make color as your own color chart
Wholesale price list for the Human Hair
Silanda Hair can supply the factory price with good quality hair without middle man price. And Supply the Drop Shipping Service.The customer can mix the hair inch and texture, more coupon and details contact us by email or whatsapp.
Is there difficulty to find a reliable hair supplier with factory Price?
If you own a professional retail hair shop or hair boutique, silanda hair can supply the Good quality hair with factory price for your customer,which can help you expand your hair market. silanda hair can supply the drop shipping and private label for your hair logo, which can help you delivery the hair out to your customers directly and save the shipping fee for you and save time.
ByPaula ButlerWednesday, 16 October 2019
This is my first time using their weave , but the shipping was fast . As well as the weave itself is good quality weave . I have 3 24' inches installed in my head . I will definitely be ordering again for Thanksgiving and I recommend this hair to anyone a 100%.
ByPauline TuckerThursday, 03 October 2019
This is like my 4th time ordering hair from here and I love it!
ByRACHEL JAMESTuesday, 24 September 2019
I love this hair so far, I ordered it on Saturday morning and got it Monday morning. The shipping was very fast and easy, the hair itself is very soft, and doesn't shed as of right now. It has a little factory smell, but this well go away after rinsing, the hair wefts are pretty thick and the ends are nice. I will be installing this hair for back to school, and i will leave additional feedback after wearing it.
ByROSE MORGANMonday, 16 September 2019
This hair is so soft and pretty. Can't wait to install. Shipping was very fast. I ordered Friday and got the following Monday. Will be ordering again.
ByRebecca BakerFriday, 06 September 2019
Hair is super soft and gorgeous. I absolutely love silanda hair. They have great customer service and fast shipping
ByAmanda PhillipsSunday, 01 September 2019
the hair was very soft and it didn't come with a smell . the shipping was fast and the sellers communication was wonderful .
ByCARRIE FISHERSaturday, 31 August 2019
I love this hair. It's soft and longer than expected.
ByBessie ParkerThursday, 22 August 2019
My first time ordering bundles online, and I am very very happy with my order. My order came in 4 days after I ordered my hair which was surprising because I wasn't expecting it so early even though I was tracking my order as well. I'm so excited to install it, I have no complaints, the hair did not have a weird smell at all. I will be ordering again.
ByDana Miles Monday, 29 July 2019
I Haven't Installed Yet But I Love This Hair Will Be Buying More. It's So Soft && No Shedding.
ByEdna WestMonday, 08 July 2019
Very fast shipping, hair is great. This is my second time ordering and i am always satisfied.

Your cart is currently empty.