Body Wave Natural Color Brazilian Remy Human Hair Bundles With Lace Closure 4"X4" JCXT-09
Body Wave Natural Color Brazilian Remy Human Hair Bundles With Lace Closure 4"X4" JCXT-09

1. Item Name: Body Wave Natural Color Brazilian Remy Human Hair Bundles With Lace Closure 4"X4"
2. Item No.: JCXT-09
3. Hair Material: 100% Remy Human Hair
4. Hair Style: Body Wave
5. Hair Length: Bundle: 8 Inch-28 Inch
4"x4" Lace Closure: 8 Inch - 20 Inch
6. Hair Feature:

1. 100% Real Remy Human Hair Bundles With Lace Closure
2. Soft and Thick, Smooth and Glossy, Full Cuticle, Double Strong Machine Weft
3. Natural Remy Human Hair, Minimum Shedding, No Tangle, No Lices, No Mixed, No Smell , Minimum Short Hair
4. Top Hand-selected Remy Human Hair Without Mixing Synthetic Hair or Animal Hair
7.Shippment: We Promise That We will deal with the Orders ASAP Within 24-48 Hours, Except Sunday (GMT+8 Beijing, China)
8. Delivery Time: It Usually Needs 3-6 Working Days to USA and Europe, 5-10 Working Days to Africa, Free Shipping by DHL or Fedex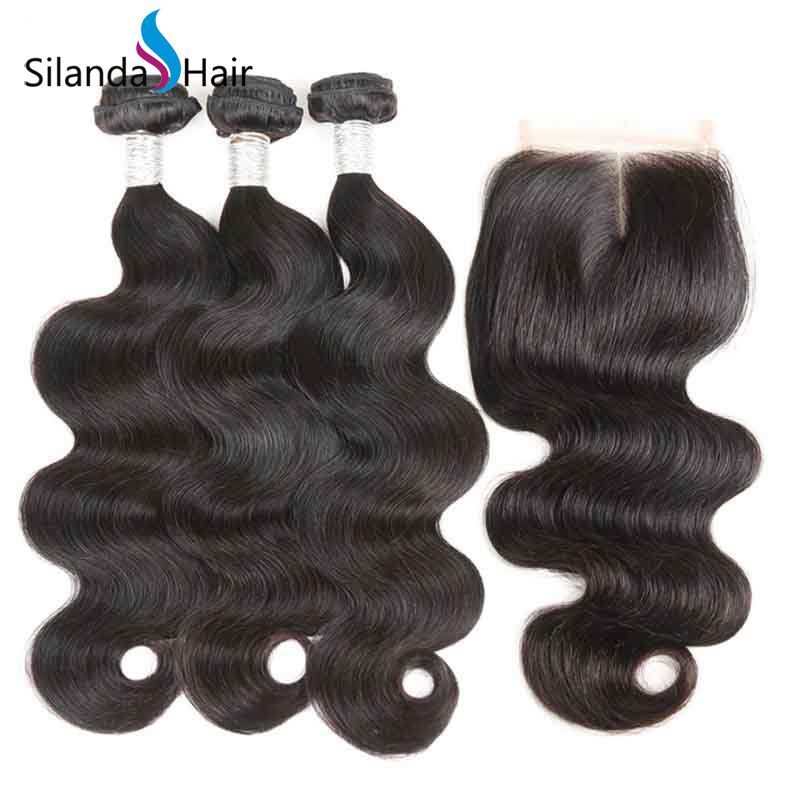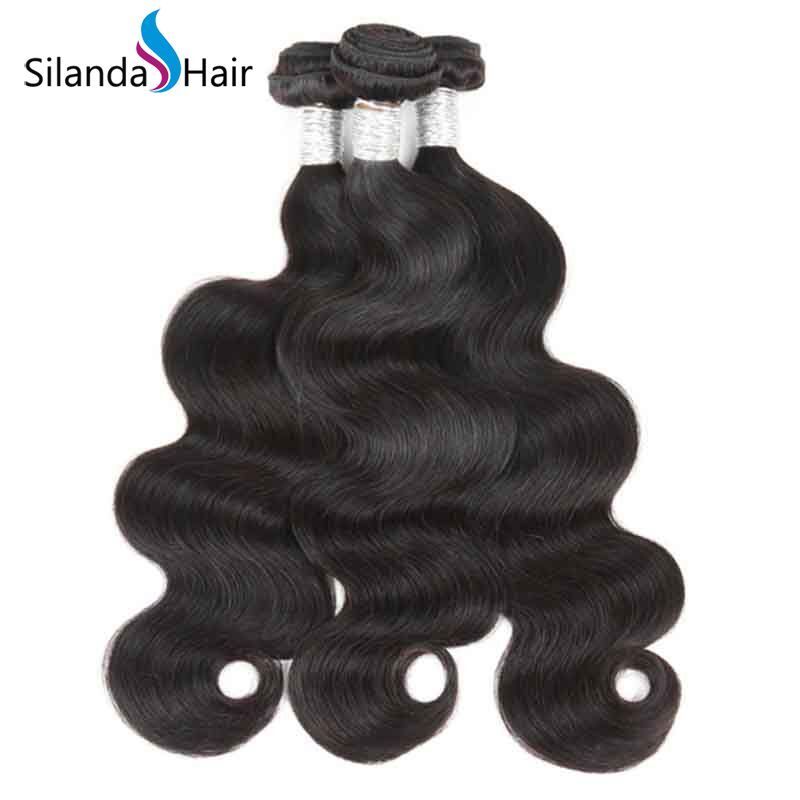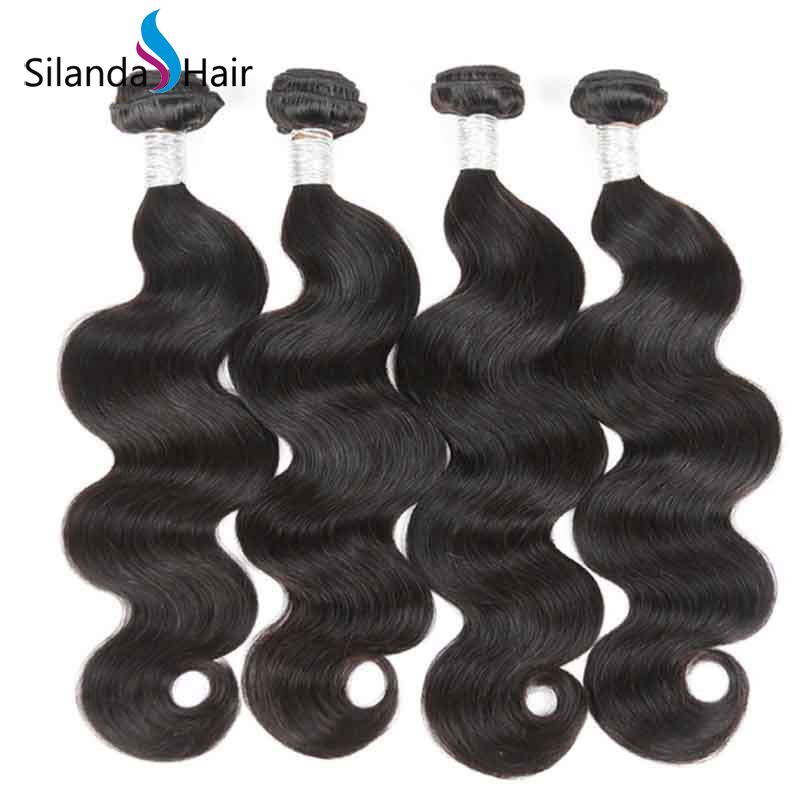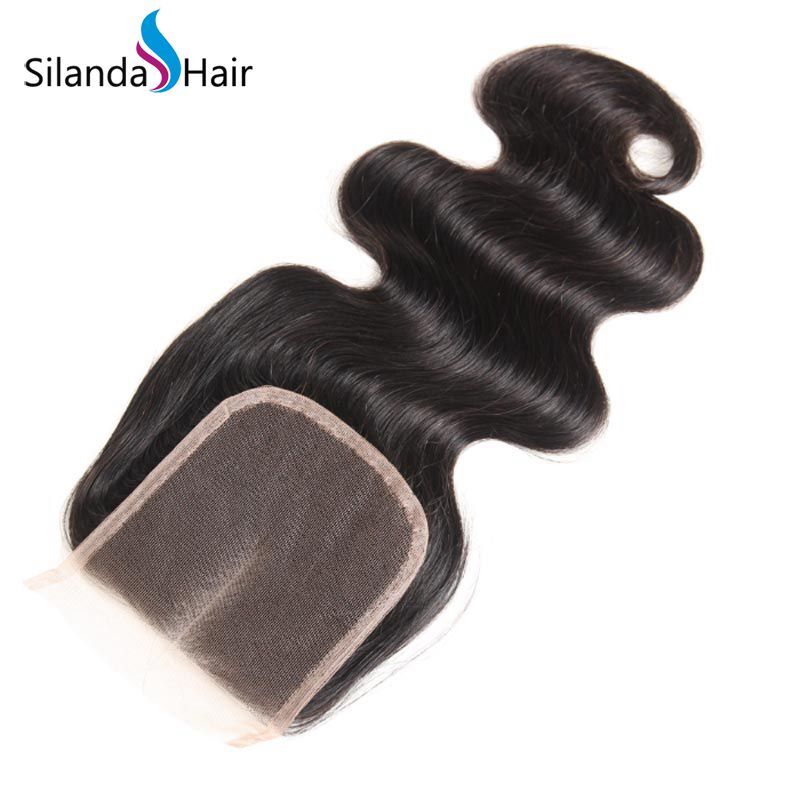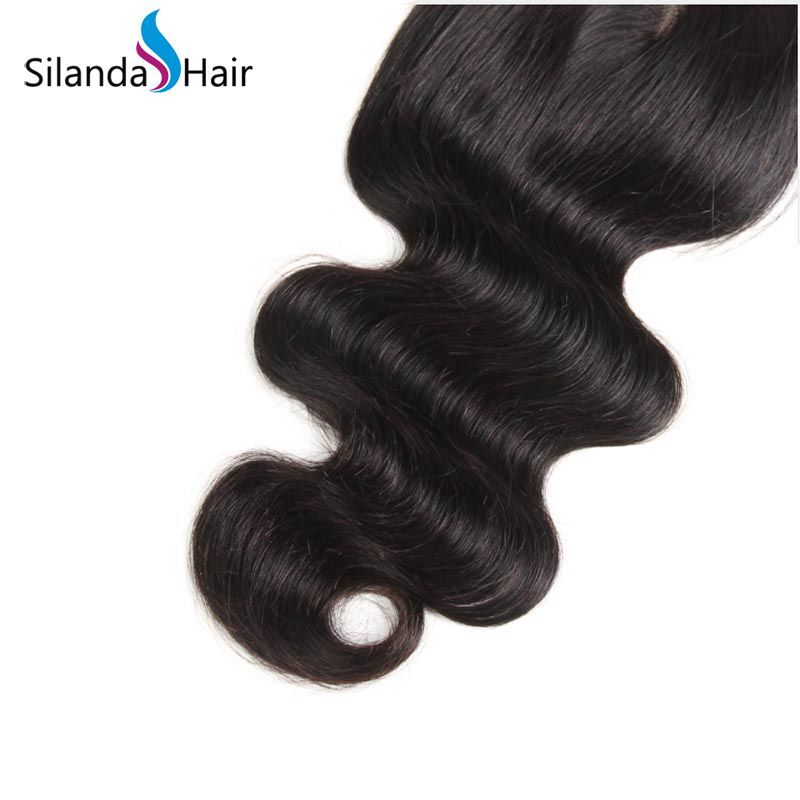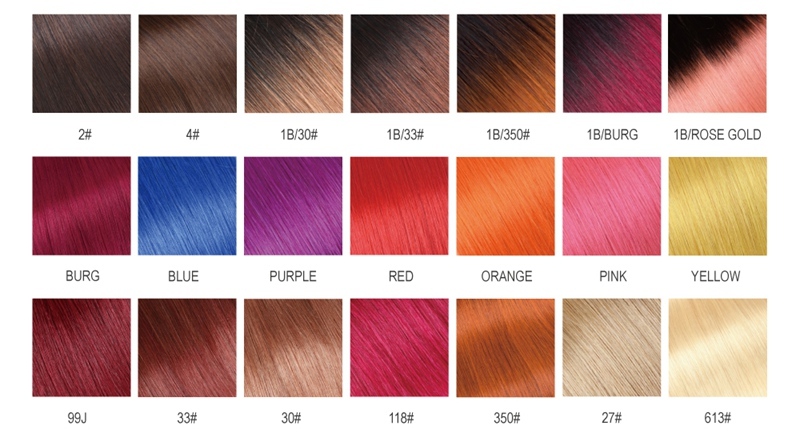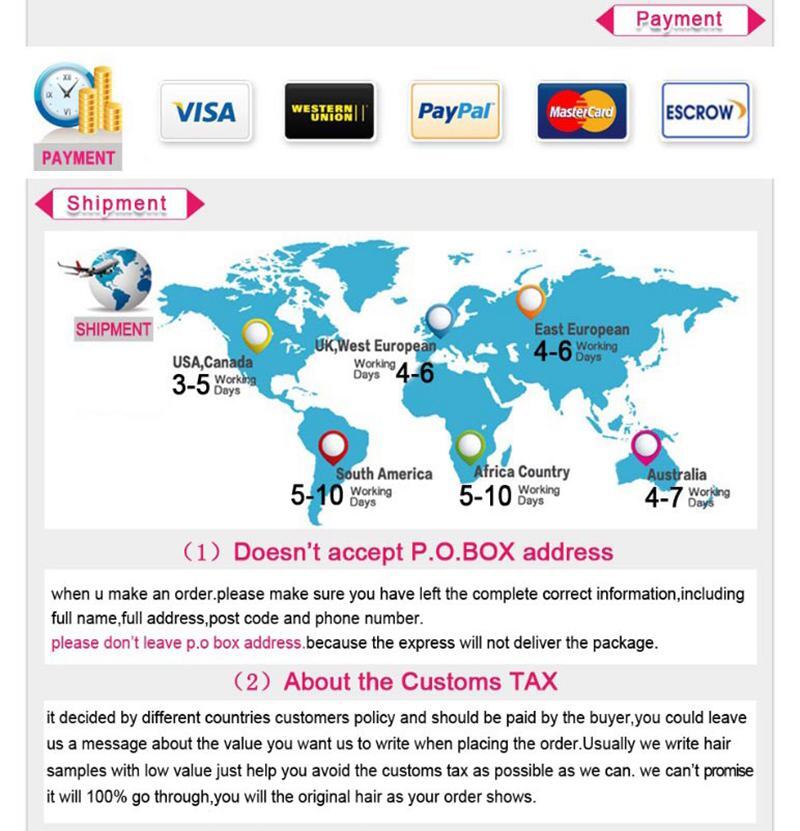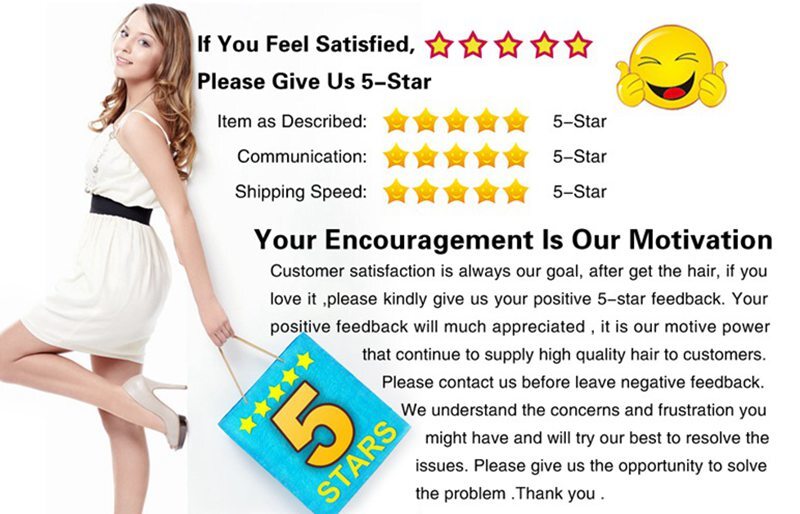 Besides Of #NC Body Wave Hair Bundles With Lace Closure, We Recommend You #613 Kinky Curly Hair Bundles With Lace Closure, #T 1B/613 Straight Hair Bundles With Lace Closure, #Rose Pink Straight Hair Bundles With Lace Closure, #T 1B/613 straight Hair Bundles with Lace Closure
Tags: #NC Body Wave Hair Bundles With Lace Closure, #613 Kinky Curly Hair Bundles With Lace Closure, #T 1B/613 Straight Hair Bundles With Lace Closure, #Rose Pink Straight Hair Bundles with Lace Closure, #T 1B/613 Straight Hair Bundles With Lace Closure
Customized Service:
Hair Texture: Straight, Body Wave, Loose Wave, Natural Wave, Water Wave, Deep Wave, Loose Deep Wave, Jerry Curly, Kinky Curly, Kinky Straight
Hair Quality:
1. Unprocessed Virgin Remy Human Hair, real human hair
2. Soft, clean, healthy hair end, no lice
3. No shedding
4. No tandling, top quality virgin remy hair
5. 100% virgin remy human hair without any mix. Can iron and dye, bleach
6. can keep the texture after wash
Hair Color: Dark color: #1, #1b,#2,#3,#4,#6.
Medium color:#7,#8,#10,#12,#14,#16,#30,#33,#130,#350,#530,#99j,#144
Light color: #18,#20,#24,#27,#60,#613,#120.
Bright color: red, blue, purple, green, yellow, orange, pink,
Two tone, mixed color, Piano Color (face to face color/side by side color) any color is available.
We also can make color as your own color chart
Wholesale price list for the Human Hair
Silanda Hair can supply the factory price with good quality hair without middle man price. And Supply the Drop Shipping Service.The customer can mix the hair inch and texture, more coupon and details contact us by email or whatsapp.
Is there difficulty to find a reliable hair supplier with factory Price?
If you own a professional retail hair shop or hair boutique, silanda hair can supply the Good quality hair with factory price for your customer,which can help you expand your hair market. silanda hair can supply the drop shipping and private label for your hair logo, which can help you delivery the hair out to your customers directly and save the shipping fee for you and save time.
ByRoberta HuntFriday, 25 October 2019
I haven't installed the hair yet, but I'm giving it 5 stars for fast delivery and great communication. I will update once I wash and install the hair.
ByHolly CharlesThursday, 24 October 2019
The hair only came in five days very soft and truly to length. The seller is really sweet and helpful with my purchase. ❤ When detangling, spray with water first then use a wide tooth comb for little shedding. Then add curling cream and oil. I would definitely order from this company again.
ByVivian PalmerSaturday, 12 October 2019
Just exactly as described.. Excellent hair. Recommend this seller.. Packaged well.
BySabrina YoungTuesday, 27 August 2019
I really like this hair. It doesn't shed & it holds a curl really well. This is my 2nd time ordering & the shipping was fast.
ByAngie KnightMonday, 26 August 2019
The hair is beautiful. There was no shedding or smell. I could bleach the knots on the closure without ruining it. Overall good hair
By Brandi ShawMonday, 26 August 2019
It was super soft came way before it was supposed to and the texture is unbelievable I definitely recommend this hair company to any one looking it it's reasonably priced with great quality hair
ByRosie HuntFriday, 23 August 2019
Ladies when I say great buy , You won't regret it . Bundles were full and had no funny smell , wave was so beautiful when brushed out .
ByIsabel MasonSunday, 04 August 2019
I Love this hair! It's so soft and pretty, fast shipping , little to no shedding, plus it's a good price!
ByJoanna BlackWednesday, 31 July 2019
Very soft. Bleached perfectly fine. Will leave pictures after install.
By Janie StoneSaturday, 20 July 2019
The hair is super soft. I ordered on a Friday got it the following Wednesday. Super fast shipping, and the customer service was top notch. They are super nice. Can't wait to use the hair. The lashes that it came with are stunning also!
ByKristi GordonThursday, 18 July 2019
This is some of the best hair I have ever received will definitely be reordering.
By Iris PalmerThursday, 11 July 2019
I really love this hair, it's soft and true to length, I haven't installed yet I'll be making a wig out of it but I would definitely recommend this hair & I will be shopping again
BySandy HolmesTuesday, 02 July 2019
I haven't installed it yet but it came fast the bundles feel great the ends where not split the closure is full the wefts are not as thick as I had hoped but I'm a very happy customer so far I will update once I get it installed
ByEunice GrantSunday, 30 June 2019
ByLynda FergusonFriday, 31 May 2019
Beautiful lovely hair i love it thanks
ByMaggie HawkinsTuesday, 07 May 2019
I've purchased this hair before and it has always been great, never had a complaint.
ByHattie WarrenWednesday, 01 May 2019
This hair is Soo amazing!!! Customer service was great !! I had received the hair in 3 days . The hair is soft , no shedding and full. I've had it about 1 month and it's very silky and smooth still. I'm definitely gonna order from miss Lucy again. i really recommed seller hair. i also recommed to my friends. love so much.
ByCecilia RamosMonday, 22 April 2019
The Hair Is Soo Pretty Full & Thick .. True To Length . The Hair Company Is Very Fast With Shipping , Very Good Communication . The Hair Has No Bad Scent . The Hair Almost Straighten Very Beautifully . Full Of Body . Nice Texture . I Definitely Recommend This Hair For You Beautiful Ladies
ByMolly DixonThursday, 17 January 2019
Absolutely in love with my hair !!! This is my 3rd time purchasing from this vendor and they NEVER disappoint me. Hair is soft , no bad smell, no shedding and very full. Shipping was fast as well, Ordered Friday July 12th, received it Tuesday July 16th, Installed Wednesday July 17th. Will continue to purchase from them.

Your cart is currently empty.