#613 Straight Blonde Remy Human Hair Bundles With Lace Closure 4"x4" JXCT-116
#613 Straight Blonde Remy Human Hair Bundles With Lace Closure 4"x4" JXCT-116

1. Item Name: #613 Straight Blonde Remy Human Hair Bundles With Lace Closure 4"x4"
2. Item No.: JXCT-116
3. Hair Material: 100% Remy Human Hair
4. Hair Style: Straight
5. Hair Length: Bundle: 10 Inch-24 Inch
4"x4" Lace Closure: 10 Inch - 20 Inch
6. Hair Feature:

1. 100% Real remy Human Hair Bundles With Lace Closure
2. Soft and Thick, Smooth and Glossy, Full Cuticle, Double Strong Machine Weft
3. Natural remy Human Hair, Minimum Shedding, No Tangle, No Lices, No Mixed, No Smell , Minimum Short Hair,
4. Top Hand-selected remy Human Hair Without Mixing Synthetic Hair or Animal Hair
7.Shippment: We Promise That We will deal with the Orders ASAP Within 24-48 Hours, Except Sunday (GMT+8 Beijing, China)
8. Delivery Time: It Usually Needs 3-6 Working Days to USA and Europe, 5-10 Working Days to Africa, Free Shipping by DHL or Fedex
9. Customized Service:
Hair Texture: Straight, Body Wave, Loose Wave, Natural Wave, Water Wave, Deep Wave,
Loose Deep Wave, Jerry Curly, Kinky Curly, Kinky Straight
Hair Quality:
1. Unprocessed Virgin Remy Human Hair, real human hair
2. Soft, clean, healthy hair end, no lice
3. No shedding
4. No tandling, top quality virgin remy hair
5. 100% virgin remy human hair without any mix. Can iron and dye, bleach
6. can keep the texture after wash
Hair Color: Dark color: #1, #1b,#2,#3,#4,#6.
Medium color:#7,#8,#10,#12,#14,#16,#30,#33,#130,#350,#530,#99j,#144
Light color: #18,#20,#24,#27,#60,#613,#120.
Bright color: red, blue, purple, green, yellow, orange, pink,
Two tone, mixed color, Piano Color (face to face color/side by side color) any color is available.
We also can make color as your own color chart
Wholesale price list for the Human Hair
Silanda Hair can supply the factory price with good quality hair without middle man price. And Supply the Drop Shipping Service.
The customer can mix the hair inch and texture, more coupon and details contact us by email or whatsapp.
Is there difficulty to find a reliable hair supplier with factory Price?
If you own a professional retail hair shop or hair boutique, silanda hair can supply the Good quality hair with factory price for your customer,which can help you expand your hair market. silanda hair can supply the drop shipping and private label for your hair logo, which can help you delivery the hair out to your customers directly and save the shipping fee for you and save time.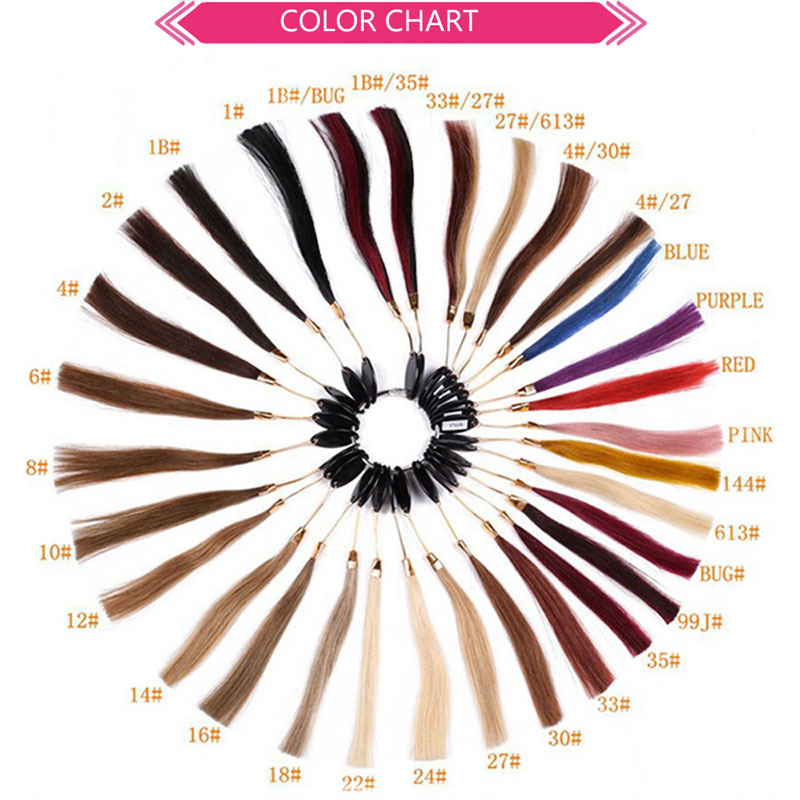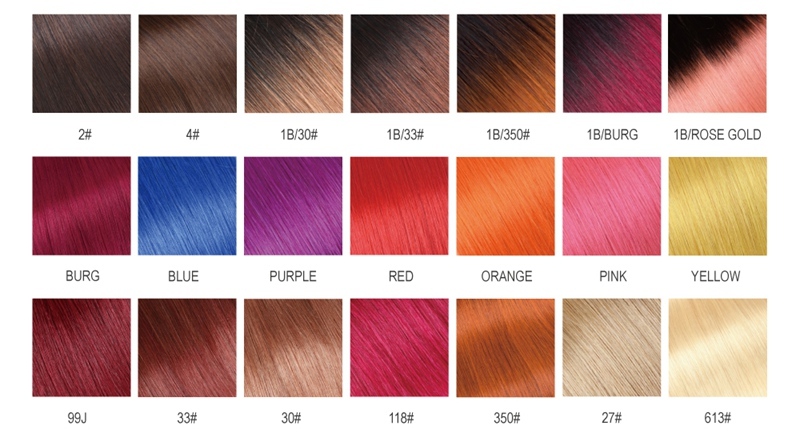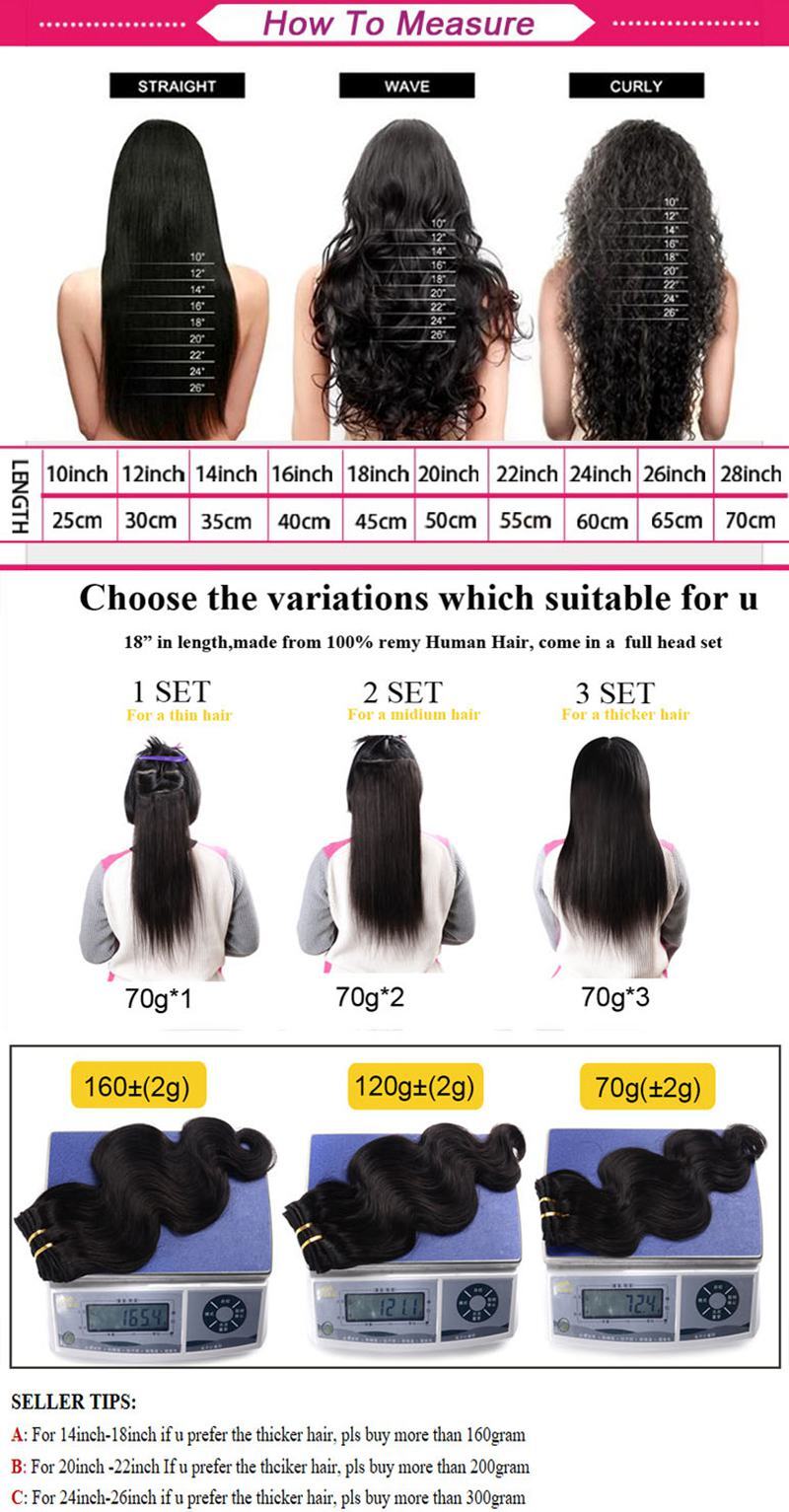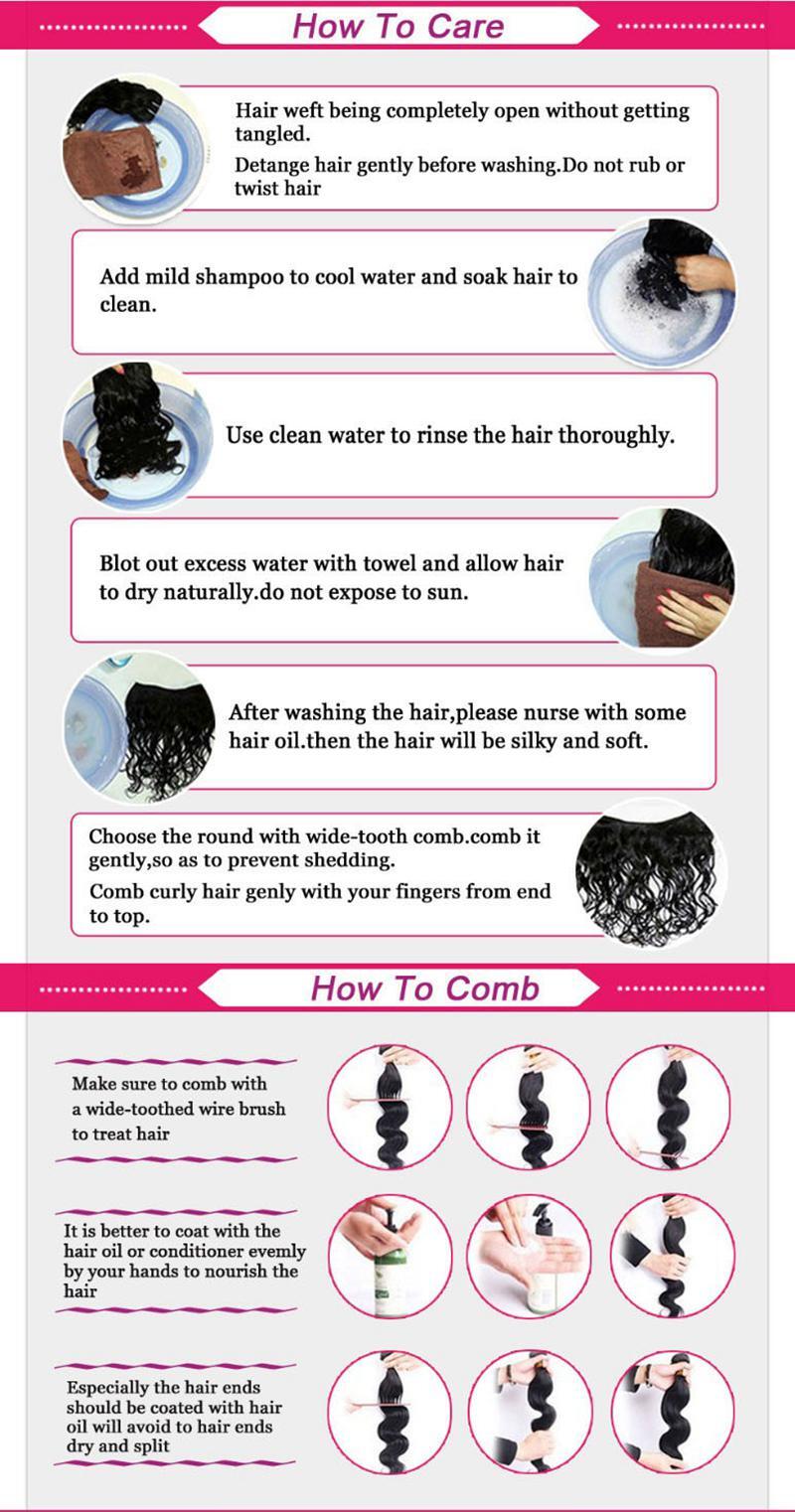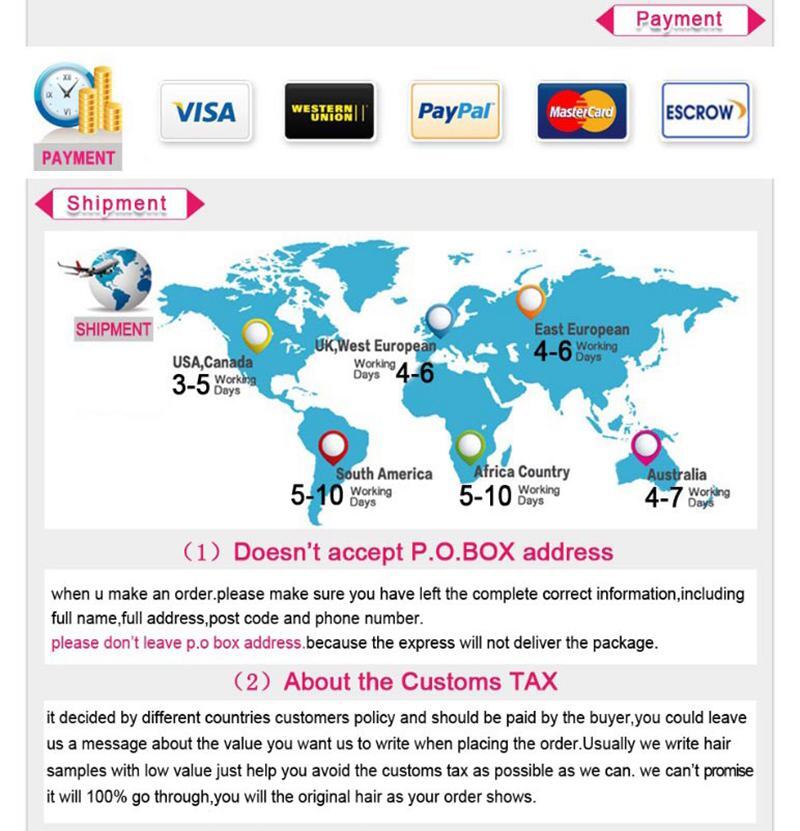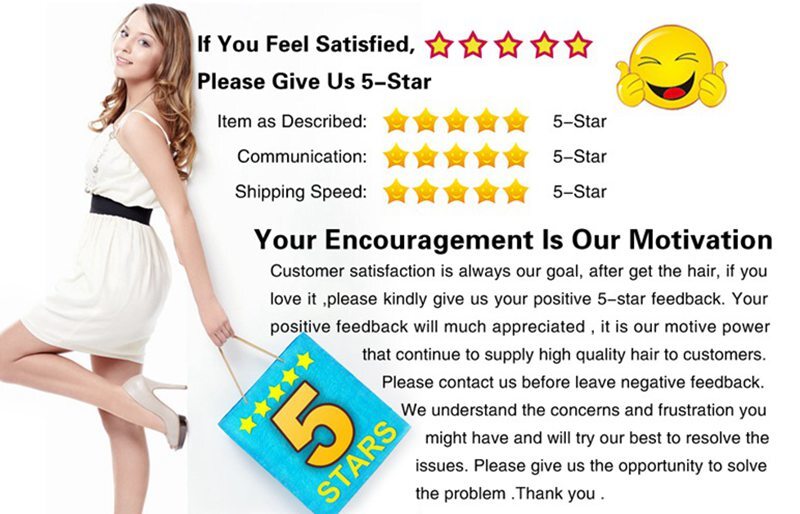 Besides Of #613 Straight Hair Bundles With Lace Closure, We Recommend You #613 Body Wave Hair Bundles With Lace Closure, #27 Kinky Curly Hair Bundles With Lace Closure, #99J Natural Wave Hair Bundles With Lace Closure, #NC Natural Wave Hair Bundles with Lace Closure
Tags: #613 Straight Hair Bundles With Lace Closure, #613 Body Wave Hair Bundles With Lace Closure, #27 Kinky Curly Hair Bundles With Lace Closure, #99J Natural Wave Hair Bundles with Lace Closure, #NC Natural Wave Hair Bundles With Lace Closure
ByTina OwensWednesday, 30 October 2019
This hair is absolutely amazing, very little shedding and it washes up very good. I will always purchase from this seller. It truly exceeded my expectations. They have a customer for life.
ByRuby HunterSaturday, 19 October 2019
Beautifull hair im really happy with the Quality communication and delivery was very quick. Happy with this hair will order again
ByBONNIE FOSTERSunday, 15 September 2019
beautiful hair. its true to length. no shedding. packaging is brilliant and service too.
ByCatherine MartinFriday, 02 August 2019
ByPamela TaylorThursday, 18 July 2019
I love the hair so soft and silky and doesn't she'd at all
ByDiane WalkerThursday, 04 July 2019
ByMarie WilsonSunday, 09 June 2019
Ok so far I just got the hair. It feels good. I'm going to dye it yellow so I'll give an update after. I washed it and I haven't received any shedding. I'll remember to update. Good quality so far!!
ByRebecca MillerThursday, 06 June 2019
This is by far the best vendor on aliexpress. I ordered this hair on Monday and got it by Thursday. It doesn't not shed or tangle. I dyed it using the water dye method and the color took very well. The frontal is full just like i like them. came preplucked so there wasnt a whole lot of plucking needed, i just customized it to my liking.
ByJoyce ClarkWednesday, 08 May 2019
Very soft and I love the fact that the lace came transparent Shedding is minimum I have had this hair installed for a day and it does not tangle at the nape of the neck Love the length It took color well and straightens nicely I went through the whole day without having to comb it and when I did it was simple easy and hardly any tangles Im loving this

Your cart is currently empty.